3) Use cooling gear like a bandana or visor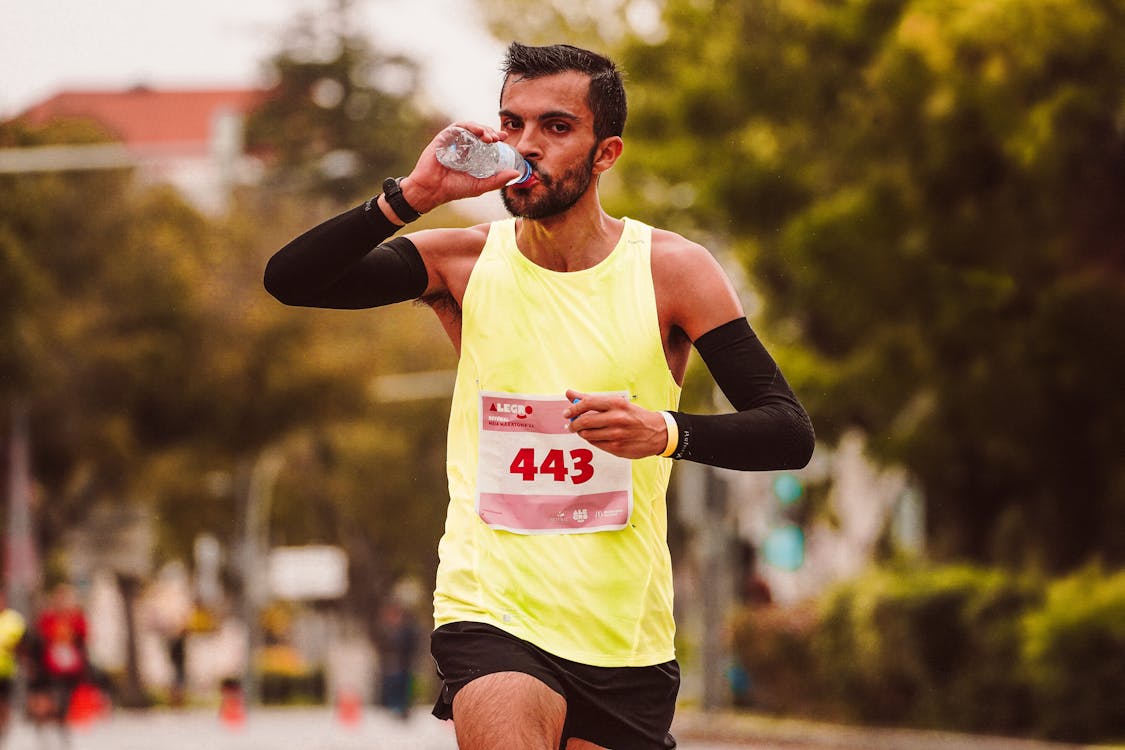 Making sure your head is cooled can make a huge difference. Wearing light, loose clothing and sporting an SPF of at least 15 will also help you stay cool. Practice these tips to bravely run in even more scorching heat!
4) Stay hydrated and cool off with cold water
It's easy to think you need an ice-cold beer or slushy margarita after running on a hot day, but remember that water hydrates just as well without all of those added calories. Keep at least one bottle of cold water at hand while running, and make sure to drink up before, during and after your workout. If it's really hot out, keep cool with frozen washcloths; they work just as well as icy towels!